---
NOW WE CAN SOLVE ALL OF YOUR EXTRA STORAGE SPACE PROBLEMS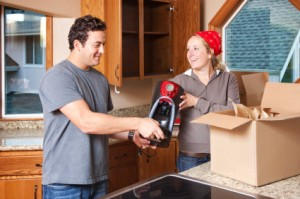 Do you have any belongings that you cannot keep with you? Do you feel your valuables are not safe with you? Are you struggling to fit in all your stuff in your congested new apartment? If you are facing any of the above mentioned troubles, just contact London Man Van. We offer secure and reliable storage solutions to people like you. Whether you are looking to store your personal belongings or the belongings of your office or corporation, we offer extensive services to cater to all your needs. We offer short – term storage solutions as well as long – term storage solutions. Just call us at 020 8746 4374 to find out more details about our packages.

Our storage facilities are spread all over London and UK. We have our locations set up in each city of the country. This is to offer our great service to a wider network of customers that are living in different parts of the country. Now if you are moving to a new place, you don't have to worry if it's not big enough as your old apartment. Just leave your extra stuff in our safe storage location that is nearest to your new home. You will be given a private key to access your particular storage area any time you want. This means that you do not have to wait for the facility to open during work hours only; rather you can walk in on any day of the week and access your belongings, take them out, or store more items. You have full control and access to your particular storage and you can keep your belongings in it for as long as you wish.

If you are looking for a storage solution for your business we can help you with that. We have been servicing corporations and businesses of all sizes with different storage solutions that were arranged as per their specific requirements. You can even rent our huge storage facilities and temporarily use them to run your businesses. Many companies do that while they are having their current or new office buildings renovated. You can come in, and have your business set up from scratch in our own storage areas. We have business professionals that know exactly how to do all your installation for you.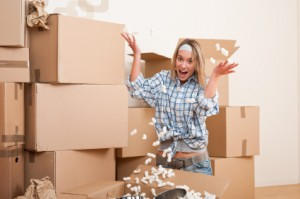 Our team at London Man Van is dedicated to offering unbeatable storage facilities to both individuals and companies. Whether you are just looking for a place to store your files, or need bigger space for your larger equipment or belongings, we have all kinds of storage locations to suit your needs. To ensure complete safety and security of your belongings, we have installed CCTV cameras in each storage room. These CCTV cameras are being recorded and monitored all the time by our dedicated security team. On top of that we have also installed high tech security and alarm systems that go off on the slightest hint of a robbery or accident. On top of all that we also promise to fully insure all your belongings to make us completely reliable and responsible for everything that you entrust us with.

We have been offering storage services for more than ten years and are proud to say that we are truly the masters in this field. With us you don't have to worry about any problems at all. You can read our customer testimonials from our website. They are enough to show to you how much our past customers enjoyed our service. If you are interested in getting more information, you can speak to our customer attendant by calling at 020 8746 4374.


Services
Our social network