---
THE QUALITY AND PROFESSIONAL PACKING AND BOXES THAT WE HAVE TO OFFER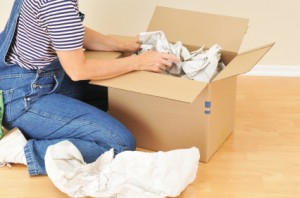 With London Man Van you don't have to worry about doing your packing ever again. No more trips to the hardware store to buy packing materials. No more carrying home loads of boxes for packing only to find out you missed out something else. Now you don't have to bother yourself with this tedious task because we are here to do it all for you in no time at all. We have skilled packers who have all the right packing material with them. With one phone call to 020 8746 4374 you can have our team of packing experts at your door step to assist you with all the packing that needs to be done.

Just inform us about the level of help you need so we can send over a team just as big as your requirement. Whether you are looking to pack just the belongings of your own room because your moving out of your parents house, or you are looking to pack everything in your home because you are moving into a new area, we can do it all for you. Let us know in advance what your moving date is so that we can set a pace accordingly and achieve all you're packing before the deadline of your moving date. Now you can just sit back and relax and watch how efficiently and quickly our team works to pack up everything you have, load all your boxes and ship them to your new place.

We have a wide range of boxes available at our storage for the use of your professional packing. Depending on the objects that need to be packed, we assign appropriate boxes to your job. We have double walled boxes and single wall boxes. But more than that, we have multipurpose boxes that can be used for storing different types of items. For all your books or files, we have a book storage box with sections in which you can neatly arrange all your books and files. We also have glass storage boxes and mug storage boxes to hold your delicate crockery and china. These boxes are specially lined to make their interior soft and cushioned for your delicate items. The boxes themselves are quite strong to withstand all sorts of pressure and knocking around.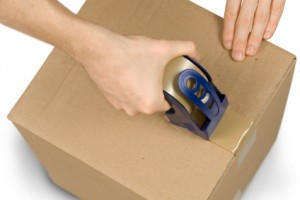 We have all the polythene and other material wraps available so that we can neatly and safely wrap up all your furniture like sofas and chairs that have fabric seats on them. This is to ensure that nothing gets stained or dirty during the shipment when they are being carried around in the hands of our movers. Furthermore we ensure complete safety by putting in a lot of soft material inside each box to give all your belongings the soft cushion they need to withstand any amount of pressure without getting damaged. We promise that our quality packing and boxes will transfer your luggage in the exact same condition that it originally was in.

The service of London Man Van does not just end here. Our team of movers will not only pack your entire luggage but will also unpack it for you upon arrival. All you have to do is instruct them where to place each item and you can easily have all your belongings unpacked neatly in no time at all. We know how much of a mess is left behind once the unpacking is finished. So to save you from the ordeal of cleaning up before you can rest and enjoy your new place, we also offer the added service of making our own movers clean up the mess after unpacking and leaving you with a neat and clean house to enjoy. Call us at 020 8746 4374 for more information.


Services
Our social network