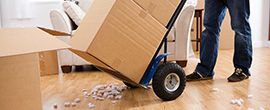 Just imagine how great it would be if you could leave all your troubles behind and simply move to any place you want in the world at any time? Now...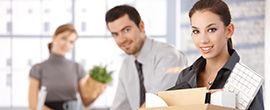 London Man Van specializes in offering commercial removals to all kinds of businesses that are looking to relocate either the entire company or...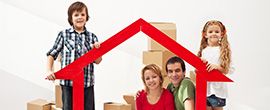 Moving a house is one of the biggest and most daunting tasks that any person could face. There is a whole lot of work to do besides just the...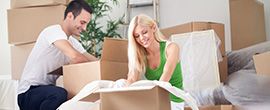 With London Man Van you don't have to worry about doing your packing ever again. No more trips to the hardware store to buy packing materials.
---
The team arrived bang on time, with a cheerful smile for all and impeccable manners. Their competence meant that the work was completed in no time at all, plus their teamwork was exceptional.
The team from LondonManVan was punctual, speedy and extremely careful with my belongings. I would definitely use their services again for any future moves.
I was very happy with the packing service and everything else that took place at the hands of LondonManVan.
Moving house has been one of the toughest things I've ever done. When I had to do it again recently I didn't want it to be this way. So I hired London Man Van to help me. With expert staff coming to my home and helping me transfer my goods from one address to another, everything went well. I am surprised at how simple things were with their help, so I will keep their number handy for the future.
Benjamin Waltz
I was impressed with the man and van service I booked from London Man and Van when we were moving our son to his new dormitory to start college. It was a good distance away so we only wanted one trip made. We were advised what size of vehicle to use for the amount we were taking. The company arranged a perfect move with no hassle and everything got delivered safely. The driver did the driving and was also in charge of the secure loading and unloading. A simple service but extremely useful. The vans were all new, clean and fully insured.
After my last move, which was full of delays and disappointments, I was sceptical about hiring another removals company and then a friend recommended London Man Van to me as she too had worked with them before. I hired them and I have to say they were so punctual and professional that I would not even consider thinking about hiring another removals company in the future.
I just wanted to a moving company that would get the job done quickly and without interrupting my office staff members too much. That is exactly what I got with LondonManVan. They came in on the day we asked at the specific time, went about their moving business and we went about our daily office schedule. It was such a seamless transition and I was really impressed with how quickly and quietly the team members did their job while we worked.
I like to know what I'm getting when I hire removal companies, which actually ends up being quite a lot! I've used lots of different moving house services and companies over the years, but none have ever impressed me as much as LondonManVan. From their professional over-the-phone staff to their friendly and strong movers, I couldn't be happier with the moving house service that I received, and I'll absolutely be calling these experts again in the future. A wonderful service that's easy on the purse strings as well!
I'm no good at packing and I know how important it is when you are moving. The last time I packed, all my things got broken. So this time I decided to hire a professional company. LondonManVan is amazing. They know just what they are doing and I'm positive you will be just as happy with them as I am. The packers did a terrific job of my belongings. They looked perfect and clearly they made a good job because none of my belongings got damaged. Very happy!
Latest from blog
Use Moving House As A Way To Start A Greener Life

When you are moving house, you will find that it is a great chance to start up a new life in so many ways. You get to overhaul things in a way that you would not be able to otherwise, and this can be one of the...
What client say's