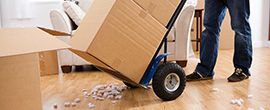 Just imagine how great it would be if you could leave all your troubles behind and simply move to any place you want in the world at any time? Now...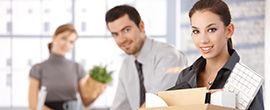 London Man Van specializes in offering commercial removals to all kinds of businesses that are looking to relocate either the entire company or...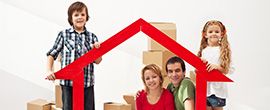 Moving a house is one of the biggest and most daunting tasks that any person could face. There is a whole lot of work to do besides just the...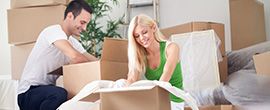 With London Man Van you don't have to worry about doing your packing ever again. No more trips to the hardware store to buy packing materials.
---
WHAT TO EXPECT FROM OUR LONDON MAN VAN MOVING SERVICES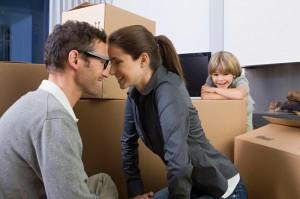 London Man Van is a company that specializes in offering moving services to people in and around UK. Its regional headquarters are based in London but it has offices spread all over the country and abroad as well. This has enabled them to cater to a much wider target market that involves people not only looking to move within the country, but those customers who wish to relocate internationally as well. They mainly offer man and van services but that is just the most basic package of they have. On top of that they offer several more services that are more specialized in helping people with more moving needs that they might face. You can contact us at

for more details on our packages and prices.

Any service that is related to moving things around is being offered by us. If you are a student looking to move out of your parent's house and into a new university, we can help you with that. If you are already living in a university dorm and wish to move into a place of your own, we can help you with that. If you are living with a family and you all wish to move out of your home and into a new one, we can help you with that. If you simply have some stuff that you need to send over to someone else's house or another location, we can help you with that. If you are a company that needs to move its office or department in another location, we also offer that service. Whatever your status or position in life is, we are glad to assist you with your unique and particular needs through our tailor made packages.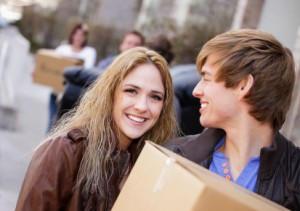 One of the best service that London Man Van offers is the man and van service, which is just perfect for anyone looking to move only a sofa or a few small items. The size of the van is big enough to hold a few furniture items or enough to hold several boxes at a time. It comes with one mover who is the driver of the van and he will assist you with the loading and unloading of your boxes as well. If you are looking for a more extensive moving job that requires more vans then you will have to get our more detailed package that includes the services of several vans and more movers. The number of vans you will get in your package depends on the amount of luggage you have. For this we will have a team pay you a visit at your home to inspect all the stuff you have and then decide on the best van sizes and number for you. To assist with all your luggage and boxes we will assign a larger team for your task which again will depend on the amount of luggage you have.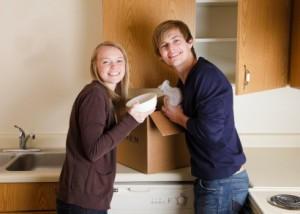 If you are looking for someone to help you with your packing, we can do that for you as well. We have a team of professional packers who can assist you with all of that as well. We have all the right packing material and supplies with us. All you have to do is give us a call and our team will come over to your place to inspect the amount and type of luggage you have for shipment and then return with all the required packing stuff. They are professionals in such work and they will help you in packing all your bulky and fragile items with the utmost care possible. They guarantee that none of your valuables will face any damage or loss during the shipment process. Whether you have crystal to pack, china to pack, or bulky furniture items, we can do it all in the most professional and beautiful manner ever.

If you are looking for help in arranging and unpacking all your stuff upon arrival in your new home, we can help you with that too. Most people feel tired and exhausted after the long journey and all the shipment that when they arrive in their new home, they are too exhausted to muster the strength of unpacking their belongings. More than that, they have so many other crucial tasks that they urgently have to attend to. If that is the case with you too, just let us know and we will include an added service in your package. This service involves our movers unloading all your boxes in your new home, and then they unpack your entire luggage as well. But that is not it; they will then take away all the boxes to throw them away in the bin, and also tidy up all the wrapping and other waste that litters up the space. Now you have nothing to worry about your shipment process because our full package is the best treat for a busy person like you.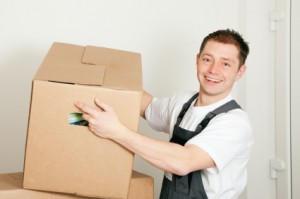 If you are a business or corporation that needs help with their office relocation, we can do a great job in that as well. We have expert professionals who can create a strategy for your moving job and do all your office equipment packing for you as well. Whether its office chairs and desks, office equipment, printers, computers, or any other type of equipment, we can do professional packing for you to ensure the safe transfer of all your belongings. Our experts are great in helping you with your office relocation without letting it affect it your employee productivity or disrupt the work ethic in the office. Without letting your business or company work suffer, we do the job for you in the most invisible manner possible. Your company employees will never notice the relocation job you underwent.

So if you are interested in any of the above mentioned services, just give us a call at

. We will help you with all the information you need, and will give you customized packages and prices that suit your schedule and your budget.
Latest from blog
Use Moving House As A Way To Start A Greener Life

When you are moving house, you will find that it is a great chance to start up a new life in so many ways. You get to overhaul things in a way that you would not be able to otherwise, and this can be one of the...
What client say's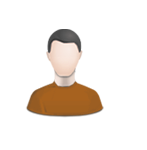 The team arrived bang on time, with a cheerful smile for all and impeccable manners. Their competence meant that the work was completed in no time at all, plus their teamwork was exceptional.
G. Anderson
The team from LondonManVan was punctual, speedy and extremely careful with my belongings. I would definitely use their services again for any future moves.
Alicia Smith
I was very happy with the packing service and everything else that took place at the hands of LondonManVan.
Olivia S.
Moving house has been one of the toughest things I've ever done. When I had to do it again recently I didn't want it to be this way. So I hired London Man Van to help me. With expert staff coming to my home and helping me transfer my goods from...
Benjamin Waltz
I was impressed with the man and van service I booked from London Man and Van when we were moving our son to his new dormitory to start college. It was a good distance away so we only wanted one trip made. We were advised what size of vehicle to...
Lucy Reeves
After my last move, which was full of delays and disappointments, I was sceptical about hiring another removals company and then a friend recommended London Man Van to me as she too had worked with them before. I hired them and I have to say they...
Peter Sparr
I just wanted to a moving company that would get the job done quickly and without interrupting my office staff members too much. That is exactly what I got with LondonManVan. They came in on the day we asked at the specific time, went about their...
Lee T.
I like to know what I'm getting when I hire removal companies, which actually ends up being quite a lot! I've used lots of different moving house services and companies over the years, but none have ever impressed me as much as LondonManVan. From...
Carol Brandal
I'm no good at packing and I know how important it is when you are moving. The last time I packed, all my things got broken. So this time I decided to hire a professional company. LondonManVan is amazing. They know just what they are doing and I'm...
Megan Miller