---
Latest from blog
Use Moving House As A Way To Start A Greener Life

When you are moving house, you will find that it is a great chance to start up a new life in so many ways. You get to overhaul things in a way that you would not be able to otherwise, and this can be one of the...
What client say's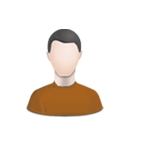 I was very happy with the packing service and everything else that took place at the hands of LondonManVan.
Olivia S.
Moving house has been one of the toughest things I've ever done. When I had to do it again recently I didn't want it to be this way. So I hired London Man Van to help me. With expert staff coming to my home and helping me transfer my goods from...
Benjamin Waltz
I was impressed with the man and van service I booked from London Man and Van when we were moving our son to his new dormitory to start college. It was a good distance away so we only wanted one trip made. We were advised what size of vehicle to...
Lucy Reeves
After my last move, which was full of delays and disappointments, I was sceptical about hiring another removals company and then a friend recommended London Man Van to me as she too had worked with them before. I hired them and I have to say they...
Peter Sparr
I just wanted to a moving company that would get the job done quickly and without interrupting my office staff members too much. That is exactly what I got with LondonManVan. They came in on the day we asked at the specific time, went about their...
Lee T.
I like to know what I'm getting when I hire removal companies, which actually ends up being quite a lot! I've used lots of different moving house services and companies over the years, but none have ever impressed me as much as LondonManVan. From...
Carol Brandal
I'm no good at packing and I know how important it is when you are moving. The last time I packed, all my things got broken. So this time I decided to hire a professional company. LondonManVan is amazing. They know just what they are doing and I'm...
Megan Miller