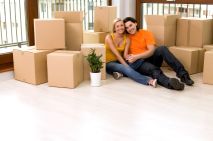 Chartered Surveyors in West Kensington, What Do they Do?
26 August 2014
If you are looking at buying a property in West Kensington then it is likely that you will need to employ the services of a chartered surveyor at some point. There are a variety of different kinds of surveyors, and the ones you will need to use will greatly depend on your property and the state that it is in, but at the very least you will need to have one surveyor to check over your property.

Chartered surveyors are registered members of the 'Royal Institution of Chartered Surveyors', this is a professional institution designed to regulate surveyors to ensure they are working ethically and within the institutions guidelines of codes of conduct. When you choose a chartered surveyor you should make sure that they are a member of this institute and therefore are legally qualified and have experience in surveying homes, they should have at least 2 years worth of experience and should have passed the APC exam.

When might I need a Chartered Surveyor?

There are a number of reason why you might need to employ a chartered surveyor, here are the most common:

• In order to sell your home you may want or need a surveyor's report to present to your buyers, this will detail exactly what condition the house is in and whether there is anything that needs fixing or improving to make the house liveable and entirely safe. Unless the house is brand new and so doesn't warrant a survey, this will be a benefit when selling.
• When you are selling your home you need to have a professional valuation done to give you a better idea as to what price to list the property as. This will also give you an idea as to how low you allow yourself to be knocked down on price.
• If you want to renovate or make changes to your home then you will need to hire a specialised surveyor that specialised in the area you need advice on. These surveyors can also help you to add value to your home by making some suggestions as to what you could do.
What kinds of specialised surveyors are there?
• Building Surveyors: this type of surveyor is the most commonly used. They will advise on repairs and renovations you can make to the property and can help with the design and construction of a new building or house.
• Construction Surveyors: This is the kind of surveyor you would need if you were going to build a housing estate rather than an individual house or an office block i.e. this is construction on a larger scale.
• Environment Surveyors: you may need this type of surveyor depending on the area in which you intend to build a home, or make renovations to your existing home. This surveyor makes sure the environment isn't impacted by your building work.
• Rural Surveyors: this is the type of surveyor you would need if you were selling a farm house, including plant and machinery.

The best way to find a good and reputable surveyor is to find one from the RICS website, at least you know they are correctly qualified and experienced. Research the surveyors before you make a final decision as to which one to choose, make sure you hire the surveyor most suitable to your specific needs.