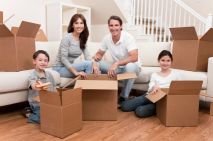 Make Moving House Easier - Hire a SE1 Removal Van
26 August 2014
Get planning

The best way to make your DIY removal easier is to plan. If you're considering hiring a removal van, it really isn't as simple as just booking one. You need to take into account the time you are moving, the day you are moving and the places/areas you are moving from and to. By ensuring you are properly prepared for loading and unloading a removal van, you house move will prove a lot less stressful. You will need to work out exactly how much you are planning to move. This way you can book the correct sized van depending on your needs. You can receive advice about hiring a removal vehicle through a professional removal company or doing some research online. A medium sized van is usually the standard vehicle to go for, but again this entirely depends on how much you are moving. Hiring a removal van SE1can be an affordable way to move if you have the time and aren't planning to move too far away. You must also ensure you will have the space outside to park your van otherwise loading and unloading will prove very difficult for you. By using your time wisely to pack, you can label your goods and save time on the day of SE1 removal. You must also check you have the correct equipment to move. Gather as many things in advance to help you such as boxes and blankets. You should also consider asking a few friends, family members or neighbours to help you as this will lower the risk of injuring yourself. But always ensure you are lifting correctly by bending your knees first, keeping your back straight and avoid twisting; you should never rush a DIY SE1 removal. Check out a health and safety guide before hand for peace of mind.

Loading and unloading

Again, really take your time with DIY removals. Load and unload slowly to avoid any breakage, damage or injury. Try not to cram everything in the van, plan the position of your goods to ensure you fit everything neatly. You can place heavy furniture to the front of the vehicle, then secure and protect them with rope and blankets. Larger items can go to the bottom but careful place valuables and fragile ornaments on top. Fill any gaps with towels. Padding and protecting your goods whilst driving is extremely important. Make sure everything is secure before you drive off. When driving the vehicle, take it slow and avoid rushing. Once you reach your new home, apply the exact same health and safety precautions you would when loading to unload. The key to DIY removals and van hire is to be patient and take as much time as you need – and this links back nicely to planning. Unload just as carefully as you did to load up your hired van. Make sure you use the time you have wisely. Thanks to the labelled boxes, you can place items in the appropriate rooms; this will help to keep you organised on the day you move in. Once you have finished with the van, ensure you follow the instructions of the company you hired. These may include giving the van a quick clean or a full clean, returning on the day or a few days after or contacting them to let them know you have finished using the vehicle so they can come and collect it. There are so many choices when hiring a SE1van for a DIY home move but remember to be careful, safe and wise and moving without professional help will be just as simple.