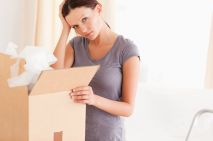 The Hassle-Free Office Move to Marylebone
26 August 2014
People choose to move to London for many reasons, but the top two are: better career and better life for their children. When moving your office, the relocation will affect the business if you don't do it right. It's true that London has a lot to offer and if you manage to settle properly, you have the chance to grow the business and really establish a good name for the company. However, before you have this opportunity, you first need to make sure you move damage-free. There is a lot of hassle and stress going on during relocations.

Not only do you need to say goodbye to your old life, neighborhood, city, job and friends, but you also have to deal with moving boxes, removals companies, cleaning, rent, sale, etc. You have to uproot yourself completely and then establish new roots at a completely different location – in this case in the area of Marylebone. Excited for your office move to London? Well, you most certainly should be – this is a fine area where you can truly feel at the right place, as long as you manage to move properly first. The office move is a big undertaking, but it can lead to great success for the business. Nobody wants their business to stay in the shadow of others, always away from the action. What do you need to do in order to have a hassle-free move?

First and foremost, forget about self-moves or any other types of DIY packing. This is completely unreasonable, because we are talking about an office move. There is expensive equipment, furniture and electronic which need the right packaging, the right packing techniques and careful handling. If you don't want damage and you certainly need to be fully covered, you have to hire a London office removal company which is reputable, experienced, fully-licensed, registered and insured. Only then can you have a peace of mind that your office and business are in the right hands.

Professional movers know how to pack your equipment and label each item properly, so the unpacking is even quicker than the packing. All you have to do is inform your employees, business partners and clients that the office premises are being relocated, pick a date for the move that will affect the work process as little as possible and then make sure the productivity of the staff will stay the same. An office move will bring some change for everyone – mostly in their commuting. Some of your employees might not be happy about the move, some might even quit – you need to be ready for all sorts of reactions and emotions.

However, your primary goal should be to keep the business stable and the work process as normal as possible. You can't afford to lose money just because someone decides not to show up at work. It's essential to stay in charge of the whole process and follow a good checklist. This way you will also keep track of the expenses. It's not cheap to move an office, especially if you are expanding and you need new equipment and furniture too. However, this is also an exciting time for every business owner – embrace the change and the new opportunities, stay calm and focuses and the move will be finished before you know it.